Welcome to Restless Heart Ministries!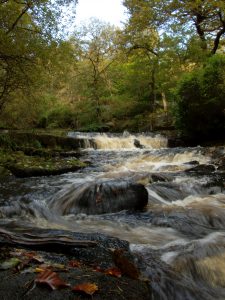 We are a non-denominational, non-profit Christian organization located in the Ozark Mountains of Northwest Arkansas, an area renowned for its natural beauty, scenic vistas and four seasons. We are still in the formation stage of our ministry, with the goal of opening a small retreat center with cabins, a lodge, hiking trails, areas of rest and reflection, flowing water, and gardens. It will be a place of spiritual refuge, retreat, rest and counsel. Doesn't that sound amazing?
It just so happens that we are looking for ministry partners. Do you want to help "restless hearts" — weary, broken, hurting or otherwise spiritually hungry people — find rest, receive godly counsel, seek personal reconciliation and regain emotional strength? We'd love to hear from professional counselors, local pastors, people with construction and engineering expertise, legal counselors and those who know local real estate. Also, if you share a similar vision as Restless Heart or want to offer a word of encouragement, we'd also love to hear from you. You can contact ministry directors John and Shannon Newton through the "Contact Us" page. We'd love to get to know you!