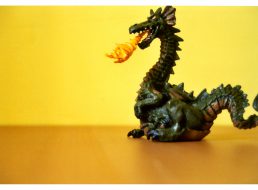 Posted on August 9, 2017 by jcnewton in Blog, Uncategorized

Have you ever come face to face with a ferocious monster? You know, the kind of villainous, malicious, delicious… err… knee-knocking, pants-wetting, truly terrifying creature who stalks your dreams and watches from behind spooky gnarled trees in the thick of the forest kind of monster? Monsters are scary and there are real problems to face. But it is wise to face them with a heart of faith, whether you have walked with God forty years or forty days.

No Comments. Continue Reading...